Meet our partners: MVB
Clara Pont
Anabel Acuña is the EU Project Manager by MVB
MVB makes books visible. Major platforms, based on international metadata standards, enable publishers and bookstores to promote their products successfully and efficiently in their home markets and abroad. The editorial and advertising formats, combined with face-to-face networking at live events, provide deeper reach and insight into different book markets. In close cooperation with customers and market players from all areas of the book industry, the teams located in Frankfurt am Main, London, Mexico City, New York and São Paulo continuously work on innovative Infrastructure solutions for the book trade of the future. From the minimalist and user-focused ISBN Shop to the massive, metadata driven books in the print catalogue to the closely followed German Book Prize – these are just a few of the marketing tools and solutions currently offered by MVB for the German-speaking market and beyond.
You are intensively involved in task T3.3 organizing workshops. Which ones are you planning to do or have you already done? Which is your role there?
With the collaboration of our consortium partners IMEC and ENoLL, MVB has already organized two co-creation sessions: One dedicated to the Prosumer Intelligence Toolkit and another one to the Möbius Player App. The Möbius logo already summarizes our mission in the project: It represents the mathematical concept of the Möbius strip, in which a rectangular strip can become a one-sided surface after we join both sides with a half twist. What had two surfaces, two sides suddenly becomes a continuous, one-sided surface. We want to translate this principle into the way we see the publishing industry, creating a reciprocal relationship, constant communication between two different sides that seem to be apart from each other – each performing their role either of producer or consumer. To merge them and establish the desired prosumer dynamics, we have to ensure a realistic approach, considering their current problems, needs, insights and, of course, their critical thoughts about the project. It was indeed an exciting experience. We collected a precious spectrum of opinions from both workshops: from certain scepticism, which presented some crucial questions for us to answer, to contagious childlike enthusiasm, which motivates us (even more) to keep doing our best in this beautiful project.
You are contributing to the Möbius Book pre-production and production. Could you explain what these tasks consist of and what they take to the project?
The pre-production consisted of different phases: The first one was the preparation and dissemination of the open call "Fantasy", in which a fiction story would be selected to become a Möbius Book, along with "The Influence of Blue", by Giulio Ravizza. The task included developing the rules and criteria, advertising the call and selecting a winner among the submitted stories. MVB helped promote the open call in a powerful platform for professional and amateur writers, which helped increase participation, and later, Bookabook gave us the chance to help select the first round of manuscripts. I had so much fun reading these stories! The piloting activities and workshops were also part of the pre-production: The gathered feedback will help to develop the Möbius Book further. Finally, the cross-media and immersive concept and the visual and artistic one will be produced by Eurecat and Kunstkraftwerk Leipzig. I cannot wait to see what they are doing!
Why is it important to build communities in the Möbius project?
We cannot think of borders, competition, or rivalry in a European project. It is not about building your island. Instead, we are meant to be a tissue webbed by ideas that aim to progress, innovation, and tolerance. To web these (ideally) ever-growing tissue, we need to build communities to explore new perspectives and synergies across the media and the different technological and cultural professionals and projects. And, why not also find some critical voices that might help us improve. We will create a new media ecosystem this way that can constantly adapt, connect and promote content.
As you are used to offering a significant portfolio of services for publishers and booksellers, which services now demand the book industry?
In a huge market overloaded with thousands and thousands of products, the book industry wants its books to be seen be discovered. Not without reason, the motto of MVB is "we make books visible". MVB does consider what its customers need to develop a different product or business solutions; the newly created classification for books, the Reading Rationales (Lesemotive in German), is an excellent example. The standard is based on unconscious needs that lead people to buy a particular book. Once you know these motives, you can consciously address them via marketing.
In general, we believe that products must be digital, and processes, like in the case of the digital track information system VLB-TIX, are characterized not only by the possibility to research and assign each title but also by the smooth processing of data.
The Pandemic has hit hard the publishing sector. What were your thoughts before and now about the evolution of the book industry?
The Covid impact on the publishing industry is fascinating, and we have to consider that it varies from country to country. Before the pandemic, there was already a general tendency to shift toward digital sales and consumption, and the pandemic did no other thing but accelerate this ongoing trend. Some countries experienced economic growth in the sector during the first year, and even though they did not keep steadily growing in the second one, the industry remained stable. Nevertheless, we can observe a common phenomenon in our society that is gradually taking its toll on the book industry.
On one side, we observe that younger generations are constantly reading, and yet bookshops are losing customers in large numbers. Due to the visual overstimulation to which we are regularly exposed, we find it harder and harder to concentrate on static formats. The Möbius Book – that will not cannibalize printed books – will be a little oasis for all those who cannot sit in front of a paper book anymore, captivating their senses and stimulating their fantasy.
On the other side, another tendency we find that increased during the pandemic is that reading has become social for many people. The little book club of the local library is now turning into a significant online community: Some readers share pictures of their favourite passages of the book on social media for their friends to like or comment while they do the same with what other readers post. However, other readers go one step further: They take on their own already given storylines, lore and characters and rewrite their stories – either to keep enjoying the oasis that the original writer once let them taste (too briefly, in their opinion) or to give a new voice to characters and create with their fiction a platform to express their own (very often) underrepresented identity. So, we find large communities out there saying, "this is what we are, this is what we want to read, this is what we write", and through the Intelligence Toolkit and new business models facilitated by Möbius, we could take these communities out of the shadows of the internet and give them a space in the book industry, which could welcome them as engaged, active readers, that no longer accept a passive role at the end of the value chain.
Finally, it would be much appreciated to know what you expect from the Möbius project
At MVB, we hope to gain new insights into the active involvement of customers in product development and are committed to working more closely with our European partners to turn innovation into sustainable standards for the industry. Also, we cannot wait to experience the Möbius Book!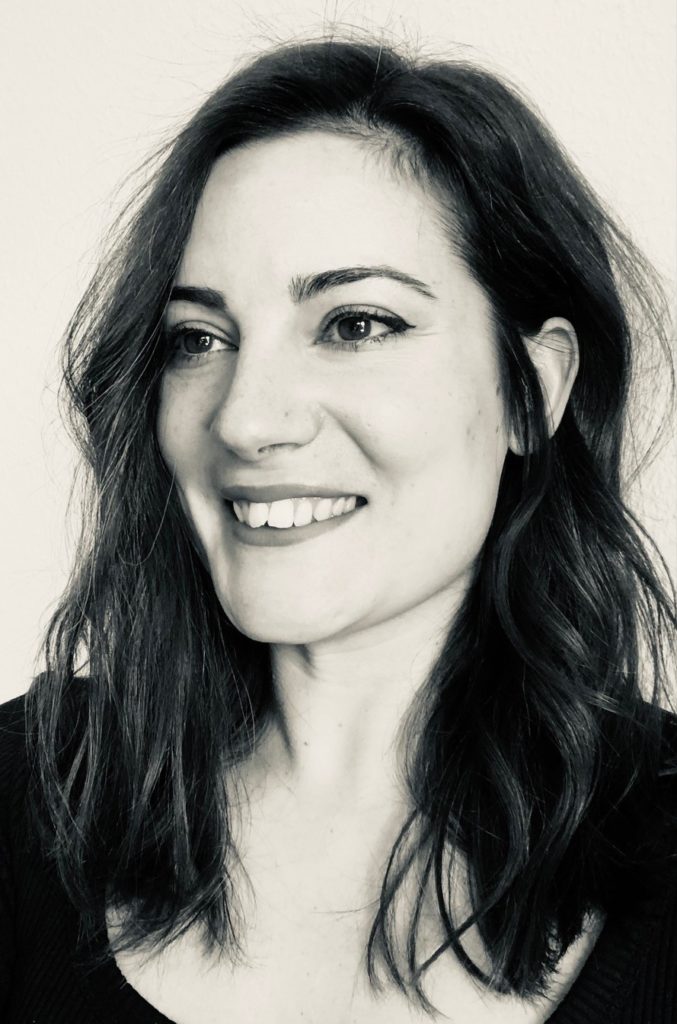 Anabel Acuña is EU project manager by MVB | Her fate was no other but joining Möbius: As a child, she dreamed of jumping into a book to live within, and she even used to write (awful) epic fantasy stories on her own. Anabel holds a master´s degree in History of Art from the University of Sevilla (Spain) and is a certificated cultural and project manager. Before joining MVB and the digitalization of the publishing industry in Frankfurt, she worked in different cultural institutions, art galleries and as a Scheherazade of art and war stories in Berlin and its museums.