Meet our partners: EnoLL
Clara Pont
Spela Zalokar, is a Communications Officer and International Project Manager at EnoLL.
Since 2006 ENoll has provided co-creation, user engagement, test and experimentation facilities targeting innovation in many different domains such as energy, media, mobility, healthcare, agrifood, etc. Can you present the initiative, introduce your objectives and explain how you vinculate it to the Möbius initiative?
The European Network of Living Labs (ENoLL) is the international, non-profit, independent association of benchmarked Living Labs based in Brussels, Belgium. Living Labs are real-life test and experimentation environments that foster co-creation and open innovation among the Quadruple Helix Model's main actors: citizens. government, industry, and academia
ENoLL facilitates knowledge exchange, joint actions and project partnerships between its members, mainly based in Europe and worldwide. We aim to promote the Living Labs concept and enable its implementation at a global level. We believe that Living Labs are the best methodology through which viewpoints of all quadruple helix stakeholders are included when developing a service or a product. By engaging the end-users through the Mobius project, we will ensure that our effects are beneficial and will not only be designed for people but with people who will be using them. This way, we are sure that new solutions are social, not just technical innovations.
Before the pandemic, what were your thoughts about the publishing industry within the digital environment?
I perceived the publishing industry as an old-fashioned sector that can often feel intimidating to aspiring authors and those who try to "break-through". We hope the Mobius project will bring it closer to the authors and ensure that it is more inclusive and accessible. The pandemic has also completely changed our way of working, which we have seen through the Living Labs. On the one hand, it has brought about immense new opportunities and has proven that we can continue operating in a digital environment. On the other hand, we need to be mindful of the digital divide and aware that not everyone can afford the IT tools or knows how to use them. We aim to ensure we move to a new way of working and living together, regardless of socio-economic status and age.
Can you tell us more about the task you are leading on the Open Test and your role in the project?
Our primary role in the project is to run Piloting activities where we will test the Mobius Player, the Book and the creator with end-users. These end-users are either authors, aspiring authors or readers. We want to ensure we develop helpful tools, which is why we are organising activities from the beginning of the process – when the technology is still in the very early stages of development until we can test the prototype and finally launch it to the market. We are involving two Living Labs in the project, who are members of our network and are doing excellent work in their local communities. These two members are based in Poland and Finland. In addition, with other project partners, we will run piloting activities in Spain, Italy, Germany and Belgium. Thus, we will cover a good portion of Europe and hope to see how different groups perceive our tools and what functionalities they find helpful.
Finally, it would be much appreciated to know what you expect from the Möbius project.
What I hope we ultimately achieve is to disrupt the publishing sector and develop technology that will be long-lasting. I hope we will impact how people publish and consume books and ensure this is done inclusively.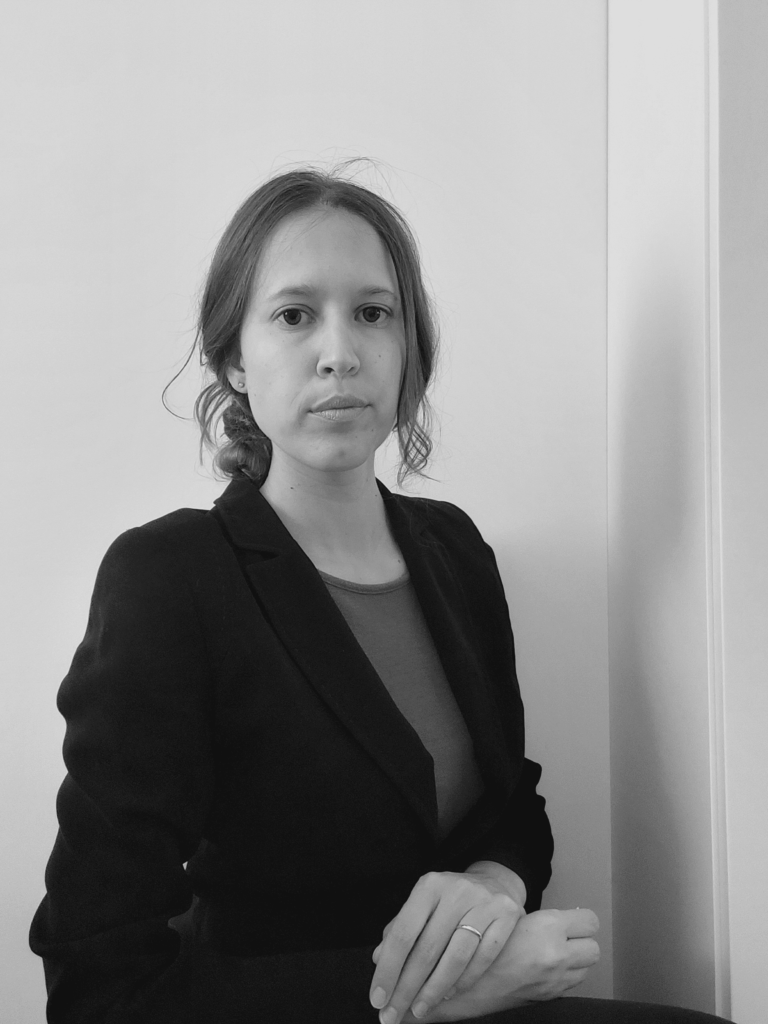 Spela Zalokar, is a Communications Officer and International Project Manager. As a Communications Officer she is planning, monitoring and implementing dissemination of information at ENoLL. She is in charge of various different digital platforms on top of curating and developing new print materials.
As a project manager, she is currently working on the UNALAB, URBANOME, Social & Creative, SISCODE and VITALISE projects. She is also supporting dissemination of other ongoing projects of ENoLL. Combining activities of UNALAB and iSCAPE projects Spela has, together with her colleagues, developed a new workshop methodology – a game through which you can learn about Urban Living Labs, tools for co-creation and Nature Based Solutions. She has also worked on several other EU-funded projects in various domains, ranging from smart cities, health & wellbeing, education and IoT to name a few.
Her educational background in social and political sciences and interest in the European affairs has led her to pursue a career in the EU field. Prior to ENoLL she has worked in the European Parliament, the European Commission (DG REGIO) and for various international non-profit organisations in the field of smart and sustainable development.